ctaulbee
Exceptional Artist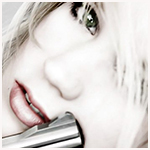 Joined: 14 Jul 2005
Posts: 18
Location: Planet Earth
Posted: Thu Oct 29, 2015 3:35 pm

Post subject: The Last Witch Hunter (2015)

---

The modern world holds many secrets, but the most astounding secret of all is that witches still live amongst us; vicious supernatural creatures intent on unleashing the Black Death upon the world. Armies of witch hunters battled the unnatural enemy across the globe for centuries, including KAULDER, a valiant warrior who managed to slay the all-powerful QUEEN WITCH, decimating her followers in the process. In the moments right before her death, the QUEEN curses KAULDER with her own immortality, Ö More

Rating: PG-13 (for sequences of fantasy violence and frightening images)
Genre: Action & Adventure, Science Fiction & Fantasy
Directed By: Breck Eisner
Written By: Cory Goodman, Matt Sazama, Burk Sharpless, Melissa Wallack, D.W. Harper
In Theaters: Oct 23, 2015 Wide
Runtime: 1 hr. 45 min.
Summit Entertainment. - Official Site

Went and watched this Monday afternoon.

I was hoping for some kind of Highlander type of twist, alas, it was not to be, in fact itís closer to the (1989) film Warlock, you remember the "turkey" staring Julian Sands.

It starts off pretty well, but gradually collapses into disconnected bouts of special effects & oddly setup confrontations, highlighted by soft-focus flashbacks of Kaulder's long-lost wife and daughter.

It ends up being messy and chaotic but never really succeeding on any specific level. The one kind of cool thing, was a magical gummi bear tree, that was kind of creative and fun lol.

I give 2 out of 5 stars, just for the fun aspect of it that they did occasionally mange to muster up.


_________________
Lots of times you have to join a parade in which you're not really interested in order to get where you're going.